Important message – COVID-19
Dear customers,
Due to the exceptional consequences related to COVID-19, we have been forced to close our facilities until further notice.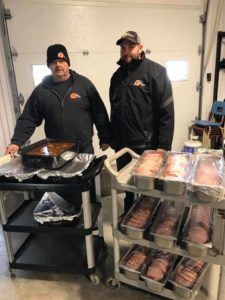 In order to respond to the many reservations taken before closing, we had cooked sufficient food to satisfy our customers. The current situation has forced us to react.
In order to make good with this situation, we decided to donate our food supplies to needy organizations in the region. We are sensitive to the reality of people in need, especially in these times of exceptional crisis. To date, we have distributed grilled meats, baked beans, hams, meat ball ragout, breads, sugar pies to organizations in the region (Café des deux pains, Accueil pour Elle, Maison hébergement dépannage, L'Aiguillage). These supplies will feed more than a thousand people.
The Sugar Shack and Caterer Marc Besner are proud to cater in solidarity with the people of our region, during this pandemic period. Together, let's help each other!