Cabane Marc Besner Traiteur has been operating for more than 35 years. From welcoming only small groups of friends at first, the table's reputation quickly grew, and the Besner family expanded the facilities over the years to meet the growing demand.
What once was nothing more than a small hut can now accommodate 400 guests, yet it remains warm and welcoming. Past and present converge and traces of the history are evident throughout the facilities.
The walls of one of the halls feature artefacts that belonged to the ancestors of the Besner family who farmed the area long ago. These range from wooden butter churns, hay forks and handmade sickles, bellows and ice hooks to oxen yokes, a harrow, a horse plow and a seed box for hand sowing clover and alfalfa. Also displayed are a milk skimmer and sugar loaf molds, a maize sheller, a washboard and even a tub basin from the 1870s! The remarkable display of objects takes us back in time but also serves as a reminder of just how far we've come!
When Marc Besner took over the family business, he counted on the support of his mother Gabrielle and of his father Gaetan. Like his parents before him, Marc is gradually passing on the reins of the family enterprise and tradition to his daughter, Joanie Besner, who has grown up in the business. So the tradition carries on!
The sugar shack is located in Coteau-du-Lac, the rural heart of Vaudreuil-Soulanges, a booming region since the arrival of Highway 30, most notably.
With a deep sense of family tradition and an unfailing reputation built over three decades, Cabane Marc Besner Traiteur welcomes you with pride and appreciation in all seasons, to meet your catering needs for all occasions.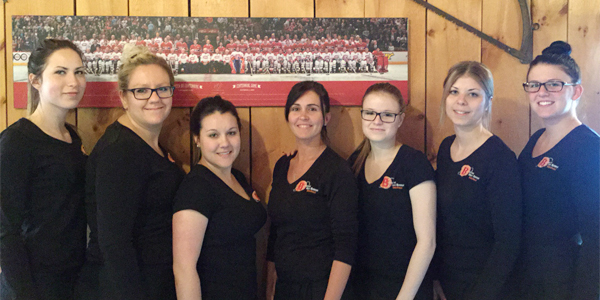 EnregistrerEnregistrer