Take Out Menu
May 18 to 23, 2020
*** NOUVEAU

ENTRÉES

Poulet Général Tao

10 $

*** Dumplings et sauce à l'arachide (15 unités)

12 $

*** Saucisses roulées au bacon (12 unités)

12 $

*** Bruschetta maison avec croûtons (15 unités)

10 $

SOUPES

Soupe aux pois (1 litre)

8 $

SALADES

(en accompagnement)

*** Salade jardinière à l'érable (2 personnes)

6 $

*** Salade de champignons (4 personnes)

8 $

Salade de macaroni (2 personnes)

6 $

Salade de macaroni (4 personnes)

8$

METS PRINCIPAL

Côtes levées sauce BBQ

20 $

Poitrine de poulet marinée sur charbon de bois

6 $

Fèves au lard (1 litre)

8 $

*** 20 boulettes sauce érable-moutarde

12 $

Porc braisé (4 personnes)

16 $

Porc braisé (2 personnes)

12 $

ACCOMPAGNEMENT

Riz Basmati (4 personnes)

5 $

Sauce à l'érable (1 portion) 4 onces

2 $

Sauce à l'érable (1 tasse)

4 $

Sauce à l'érable (2 tasses)

8 $

Carottes glacées à l'érable (2 personnes)

5 $

Carottes glacées à l'érable (4 personnes)

7 $

DESSERTS

Tarte au sucre (6 portions)

7 $

Pouding chômeur (8 portions)

12 $

*** Trous de beigne au Nutella (1 douzaine)

12 $

POUR VOTRE DENT SUCRÉE

Sirop en flacon stylisé feuille d'érable ( 250 ml)

8 $

Cruchon de sirop d'érable (500 ml)

8 $

Canne de sirop d'érable (540 ml)

7 $

Beurre d'érable (250 ml)

6 $

Pain de sucre d'érable

6 $

Tire d'érable (250 ml) (1 tasse)

6 $

Suçons (3)

1 $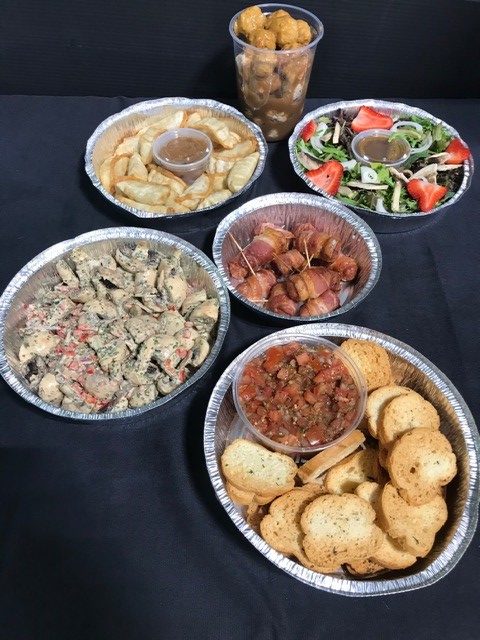 When to place your order?
From Monday May 18 to Wednesday May 20 between 8 AM and 4 PM
And
Thursday May 21 between 8AM and Noon
How to place your order?
By Phone (450) 456-3753
By email info@cabanemarcbesner.com
By Messenger
Payment
Your invoice will be sent to you by email.
It will have to be paid, at the latest, by Thursday at noon by Interact transfer.
When to pick-up your order?
Friday May 22 between Noon and 4PM
or Saturday May 23 between 10AM and Noon.
102, chemin du Ruisseau Nord
Coteau-du-Lac (Qc) J0P 1B0
For a smooth procedure, please follow the signs in the parking lot.
We will bring your order directly to your car. Please note that no one is authorized to enter the Sugar Shack as directed by the Public Health Department.
Volume of food for take out